Pastor's U 2015 - Hampton Roads...An Awesome, God-Breathed Success -mb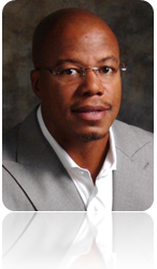 Rev. Dr. William Curtis, a native of Baltimore, Maryland, Dr. Curtis accepted the call to ministry at the age of 17. For seven years, he served as the Senior Pastor at Shiloh Baptist Church in York, Pennsylvania. Since 1997, Reverend Dr. William H. Curtis has served as the Senior Pastor of Mount Ararat Baptist Church in Pittsburgh, Pennsylvania.
The Mount Ararat Baptist Church provides four week-end worship services and ministers to more than 8,000 members. Dr. Curtis' ministry has led to several landmark events at Mount Ararat, including the formation of a Community Development Corporation to minister to the greater Pittsburgh area and the liquidation of the church mortgage in a one-day "Harvest Sunday" offering. Additionally, he implemented a community tithe program, which returns over 10 percent of the congregation's offering to the community. Read more...
---


See
Dr. Curtis's Lecture
Presentation

---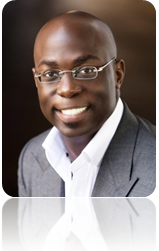 Rev. Dr. Van Moody has a passion for healthy transformation in individuals, organizations and the world. With a background in business, marketing and ministry he is uniquely qualified to position and empower people for genuine success in every area of life.
A native of Atlanta, Georgia, Moody has studied at some of the most respected academic institutions in the world. In March 2006, he established The Worship Center in Birmingham, Alabama. This thriving church serves more than 8000 members in two locations, with six weekly services and an online campus viewed from as far away as Kuwait.
Moody is the author of the best-selling book, The People Factor (Thomas Nelson), and resides in Birmingham, Alabama with his wife, Dr. Ty, and their two children, Eden Sydney and Ethan Isaiah. Read more...
---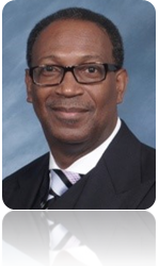 Rev. Dr. Dwight Riddick is the Senior Pastor of Gethsemane Baptist Church, Newport News, Virginia. Within the first two years, he meticulously led the church in building a 20,000 Sq. Ft. Worship and education center. In 2011, he led the church in constructing its second building, the Transformation Place. Gethsemane Baptist Church, starting with only 200 disciples, has developed into a congregation well over 2,000.
Dr. Riddick founded F.L.A.M.E., Inc., an organization that equips and nurtures pastors. He has distinctively served in numerous positions including President of the Baptist General Convention of Virginia and member of the Board of Trustees for Virginia Union University. Additionally, he was nominated for the Daily Press Newspaper's Citizen Award in 2001 and received the Virginia Center for Inclusive Communities Humanitarian Award in 2012. Dr. Riddick currently serves as the 40th President of the Hampton University Ministers' Conference. Read more...
---


See
Dr. Riddick's Lecture
Presentation


---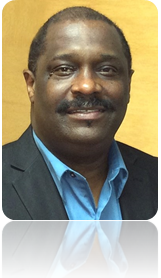 Rev. Dr. Mark A. Croston is a contributing author to several books including The Chosen Path, Seeds of Hope: Liberia and Virginia Baptists; From My Heart to Yours and Worship: How to Say to God I Love You. He is a sought after Conference Presenter and Revival Preacher. As a man on mission Dr Croston has been privileged to do quite a bit of domestic and international travel. He has traveled in Antigua, Aruba, Bahamas, Barbados, Canada, Chile, Egypt, England, Germany, Greece, Haiti, Holland, Israel, Italy, Jamaica, Kenya, Martinique, Mexico, Panama, Puerto Rico, St. Croix, St. John, St. Kitts, St. Lucia, The Virgin Islands, Saudi Arabia, Senegal, South Africa, Switzerland and Trinidad.
In November of 2013, after 26 years of successful pastoral ministry, Dr. Croston, in response to the call of God, transitioned to serve as National Director of Black Church Partnerships at LifeWay Christian Resources in Nashville, Tennessee. He has also serves as General Editor and Writer for the YOU Urban Bible Study Curriculum and as Preaching Pastor of Living Grace Baptist Church, Mount, Juliet, Tennessee. Additionally, Dr. Croston has been conferred the title of Pastor Emeritus of East End Baptist Church, Suffolk, Virginia. Read more...
---


See
Dr. Croston's Lecture
Presentation
---